Introducing Vivianne in her first alien video! Includes: Stormy night, alien intruder, explicit tentacle sex, slimy tentacles, alien ejaculation/impregnating her immediately, birth to alien baby.
Vivianne is laying in the tub, she sighs heavily in the afterglow of sex with you, her husband. You've been trying to have a baby for some time, and a bath is recommended after sex. She talks to you about the crazy neighbor girl, she came over, wanted to warn me of aliens! "I always knew she was crazy," she sighed, "but I never thought she would be at my front door!" The crazy lady returned to her house, and you have a laugh about it with your wife, Vivianne. You leave to work the third shift, and she kisses you goodbye.
She walks into the bedroom and puts on her panty and tank top. It's storming really heavy and she thinks of you. There was a sound downstairs, and she sits up. She reaches for the phone, but it's not responsive. She hears something moving up the stairs, "Honey?" She thinks you decided to turn around and stay home because of the storm. The door creeps open.
A massive alien enters. She gets out of bed and looks for an escape route. The alien shoots two tentacles out, one of her foot, and one on her hand. She falls to the floor, she claws the hardwood trying to escape the alien. "Please!" She pleads with the alien and the alien grabs her tank top and panties, pulling them down exposing her breasts, and he pushes her legs wide apart.
She continues to struggle but the alien is too strong! The alien shoots a tentacle into her pussy, pumping it in and out. "So…big," she pants, "your spreading me wide open.." Her scared pants are mixed with confusing feelings of pleasure. The warmth of the tentacle, the wetness, the texture feels soooo fucking hot. She begins to move her hips in rhythm with the alien's thrusting.
The alien ejaculates into her, he slinks off into the corner and disappears. She is overcome with her orgasm. "Did that really happen?" She feels egg-like creatures inside of her stomach, expanding, moving around, and bloating her stomach. Her stomach grows and she clutches it in disbelief.
She can feel that it wants to come out. "The alien impregnated me?!" She pushes, pushes, the wide alien spreads her to her feminine limits. "Oh, oh, ooooh!" She pushes one last time and a slimy miniature alien slides out. She looks at it, shocked, but feels warm towards the alien. She wraps it in a towel. "You may not be like all the others, but I will love you just the same." Vivianne has always wanted a baby, and now she has one.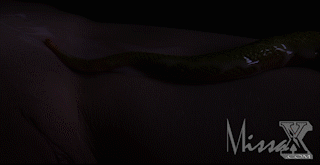 Category: ALIENS & MONSTERS
Related Categories: IMPREGNATION FANTASY, BODY INFLATION, PREGNANT


Add to favorites