Katerina Kay's Naught Game Turns Into A Brother Handjob HD

Katerina Kay, the cutest 18 year old around, is bored at home with her brother. Their parents are out for the night, leaving them to find something to do on their own. Katerina's brother is big on playing games and pranks. This time Katerina has a game she wants to play: I'll show you mine if you show me yours. Her brother's games are never sexual or taboo. Katerina is one horny girl. She starts the game off by pulling off her shirt, exposing her cup-able breast and perky nipples. She then slides off her shorts and panties, showing off her bubble butt and perfect snatch. If thought they're brother and sister, he gladly pulls of his pants. Katerina can't resist touching and waking it up. She might as well continue and give him a handjob. She always wanted to see how much cum he squirts out. It's her fetish. He let's his sister grease up his cock and jerk it. Every stroke keeps him flat on his back. Katerina likes the throbbing shaft in her hand, using more lube to keep her handjob slick. He of course sucks on her nipples and fingers her clit and pussy hole. It makes her stroke faster and harder. She wants his cum so bad. You have to watch the ending of this sticky taboo clip!.
Natalie Heart Caught Masturbating By Her Brother HD

Technology is pretty cool nowadays. You can basically do everything on your phone. Our hot 18 year old in this taboo clip is definitely using her phone to its full potential. Natalie Heart likes to watch porn on her phone when she's alone. It gets her so horny. She pulls off her clothes and rubs on her clit, eyes the screen of her phone. Guess who walks in. Natalie's brother catches her naked with a few fingers up her pussy. He never thought he would catch his sister masturbating. She's been feeling lonely and horny, in need of some male attention. Might as well be her brother. She reaches for his crotch, surprised to see he's already hard. He must of liked what he stepped in on. He wants to see her show of her sexy young body. Her ass can definitely jiggle all day. She wants to stroke his cock so bad. She's always wanted to. She spreads plenty of lube on his dick, stroking it with a tight grip. She must study what she watches. She could've only learned that from porn or plenty of experience. Either way, you have to see the load she pulls out of her brother.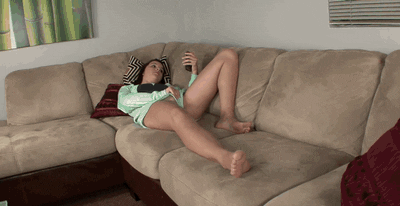 Skylar Green, Playing With Brothers Cock in School HD

The cute and sexy young blond Skyler Greene loves fooling around with boys in school, especially her brother. They've done so much already. But he needs some jerk off instruction. She knows he would have better orgasms when beating off if he applies her tips and suggestions. What better place to teach him than at their school. They found an empty classroom and comfortable chair by the teacher's desk. She grips his throbbing boner and shows him how to stroke it from head to balls. She loves teasing a guy's head with his own pre-cum. And of course, you can't forget the nuts. She cups them and squeezes them a bit, making him flinch. She loves making guys flinch. Their dicks get so hard. She lets him grab her ass and finger her wet pussy. She wants some cum and she's going to get it. See how well her she taught her brother to stroke his dick. You can learn a thing or two.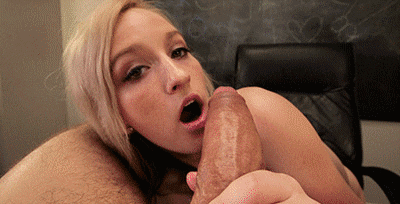 Chase Cheers Her Brother Up With Blowjob And Cum Facial HD

Daisy Summers Cheers Up her Brother with a Handjob HD

Daisy Summers, the hot 18 year old girl next door, is pretty caring when it comes to her parents. Even her brother. She walks in on him pouting. She finds out that his girlfriend broke up with him for another guy. Daisy expected she would. She is quite the whore at school. Daisy hates seeing her brother down in the dumps. The best way to cheer her up is to play with her sweet little pussy. She's pretty sure the same tactic will work on her brother. She starts rubbing on his crotch, surprising him. You can tell he likes it but is cautious about their relationship. She is his sister. It's so taboo! But she doesn't see a problem with that. They're not related. If anything, their parents should be happy they're getting along. Her brother gives in and he lets her pull down his pants. She's happy to see what a big cock he has in his boxers. She stands up and slowly peels off her clothes, revealing bouncy tits, smooth curvy hips and one unbelievably sexy bubble butt. The second she sits next to him and strokes his dick, his hands are all over her. Who could resist? She has to use both hands to jerk him off. Whatever it takes to give him a cheerful handjob, she'll do it. She loves the feel of his thick dick between her hands, working every inch of it. Seems like he's forgotten all about his ex. He's lucky to have such a horny sister who wants nothing more than to make him cum all over her face. You definitely want to see this hot facial!


Add to favorites