A smoking hot mom is lying in a hotel bed and ready to get some rest. In comes her 21 year old son who is upset that he has to share a bed with his mother. She tells him they are lucky to even get a room and that they will just have to deal with only having one bed.
As they try and get some rest mommy's ass rubs against her son's cock. She instantly realizes that he has a hard on. She is appalled and asks what he can do to make it go away. He tells her he would jerk off normally as he gets very horny at night.
She does not want to see her son jerk off, but she does feel bad for him. So, she tells him to grind on her ass until he cums. He does just that ass grinding mommy from behind and even pulling one of her big tits out to squeeze as he humps away.
He then lifts his mom and positions her so she is lying on top off him with her ass still grinding his cock as he continues the titty squeezing. Mommy finally sits up and rides and grinds her son's hard dick proclaiming how proud she is of how big her son's cock is. She feels it throb as he pumps out a cumshot in his boxers and he then goes off to shower telling his mom he will be back in a few minutes to get some rest with her.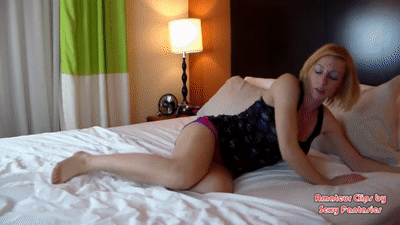 Included in this clip: Taboo, Ass Grinding, Mom and Son Role Play, Big Tits, Titty Squeezing, Riding, Cum in Boxers, Hotel, Humping Mommy
Category: TABOO
Related Categories: TABOO, TITTY SQUEEZING, ASS GRINDING, BIG TITS, ROLE PLAY.
Keywords: mommy son role play.


Add to favorites