MILF1760 – Mother's Secret Desires HD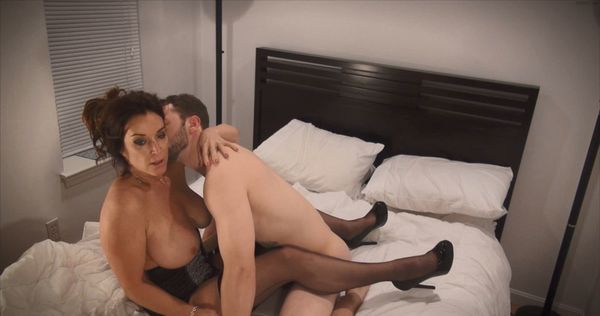 Our story opens with Rachel taking a walk down a familiar street, doing the best she can to clear her burdened mind. She rounds the corner and looks up, up at the church that she remembers all too well. Back home, her son Michael enters the kitchen just as she's putting her things down. Noticing that something is wrong, Michael asks his mother what's bothering her. Not wanting to trouble him, she tells him that it's nothing he should worry about, but concerned, he insists. Michael places his arm gently around her and asks if perhaps they should go sit in the living room, and the couch, and talk about it. Rachel sighs, and agrees. Sitting on the couch, wearing a medium-length dress and black heels, she takes a second to build up her courage, and then flatly states that her and her husband are having a divorce. Specifically, she says that he's breaking things off with her, but her son Michael doubts this – it certainly seems, from the looks of things, that she's the one breaking up with him. Rachel makes no attempt to deny it, and after another short but heavy sigh, she begins to explain to her son Michael her feelings. She never really loved his father. He's a good man, to be certain, and she respected him. But she had never truly fallen for him, and she'd never found him sexually attractive. In fact, she'd never been attracted to him, at all. He had been the sort of man that you meet, and stay with, because it seems like the right thing to do. But with Michael now grown, the lack of passion in their marriage, and her sexual disinterest in her husband…it had simply become too much for her to bear. And she has a final confession to make – one that she worries might disconcert him. But…this confession…it is who she is, and she hopes that her son will appreciate her candor. She reveals to Michael that she is attracted to younger men – MUCH younger men. Specifically, men around the same age as Michael. Michael's bewilderment isn't surprising, and Rachel explains to him that she's been keeping her true feelings inside for far too long. Society may not accept her, but that doesn't change the person that she is, or her wants and desires. During this passionate conversation, Rachel puts her hand on her son's leg, near his crotch, before she realizes what she's done. She yanks it away suddenly, but Michael looks clearly startled. She apologizes and tells him that it was something in the heat of moment, finally being able to talk about something she'd held inside so long. Rachel tells her son that she's going to take a shower, and to take the time to let their conversation sink in a bit more. Michael agrees, and Rachel walks off to bathroom. Michael confesses to himself that it had turned him on. He sneaks off to the bathroom, quietly and slowly opening the door. He peers in on his mother taking a shower and pleasuring herself. After watching for a few moments, he makes his way back to the couch and undresses, figuring that he'll have some time before his mother is done with her shower. He masturbates for only a very short while before Rachel walks in on him unexpectedly, embarrassing them both. She sits down beside him on the couch, and asks him why he decided to jerk off in the main room rather than in his own. Michael explains that he simply couldn't help himself…and then points out how beautiful Rachel is looking. He confesses that he was greatly turned on by his mother's beauty, her attraction to younger men, and finally by her touch on his thigh. She is extremely surprised by this revelation. Michael continues to tell her about how extremely desirable he finds her, and before either of them realize what's happening, they're kissing, locked in embrace. They touch each other's bodies, and eventually Michael starts to orally pleasure his mother. She moans in ecstasy, finally being able to live out that which was only a fantasy for so long. Soon after, they make their way to the bedroom, where they explore each other's bodies, and Michael can't help himself but to again explore his mother's pussy with his tongue, paying careful attention to her gasps and moans as he sends her into shivers of pleasure. Rachel returns the favor by giving Michael a slow and lustful blowjob, and finally, the two have sex, at first slow and passionate, and then hard and lustful, switching positions, locked in erogenous delight. A mother finally living her deepest and most shrouded dreams as fantasy, and a son fulfilling a wish that he'd never even known he'd had, together.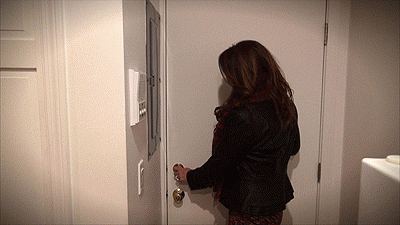 Entices you with; Taboo, MILF, Seduction, Older Woman / Younger Man, Blowjob, Oral Sex, French Kissing, Fucking, Shower Scene, and Garters and Stockings.
Category: TABOO
Related Categories: MILF BOY-GIRL OLDER WOMAN / YOUNGER MAN BIG TITS FUCKING
MILF1256 – Sons Secret Fantasy HD

Rachel was a sexy secretary whose husband was constantly away on business. Most of the time she was left alone with her grown-up son, Sean. One day she arrived home from the office just as Sean walked into the driveway – back from his own job as a warehouse hand. She noticed he had a slight limp. But Sean did not seem troubled by it. Willingly he helped his mother unload her car and take her things inside. At the same time he took the opportunity to appraise her. She looked as elegantly sexy as ever in her secretary outfit of high-heels, tight pencil-skirt and see-through blouse. In the kitchen, mother and son got some refreshments and talked about their days. Rachel asked Sean about his limp, and the young man revealed that he had strained a muscle after pushing himself too hard at work. Thinking that some gentle stretching exercises might ease his discomfort, Rachel persuaded Sean to join her in working out to a fitness DVD one of her girlfriends had made and given her. Presently, having changed into their gym clothes, the mother and son started their workout on mats in the living room. Rachel's tight-fitting pants and midriff-baring, boob-packed top left little to the imagination. Sean felt a taboo excitement as he stood behind his mother and saw the outline of her shapely butt when she bent over to touch her toes. As the workout went on, the young man had many opportunities to glance at her cleavage and her boob-swell as she posed her body in a number of dynamic and suggestive positions. It was an intense experience that made him forget all about his muscle strain. He had always been attracted to his mother. That attraction had now become a raging lust. Eventually the workout came to end and Rachel excused herself to take a shower – not having any idea that she had just filled her own son with an unstoppable desire to fuck her. She spent a long time in the shower, sensually soaping her body all over. Sean would have gone crazy with need if he could have seen his mother right then. Her big tits and her butt glistened. The young man could have enjoyed seeing them from every angle as she moved – bending over, twisting, turning – beneath the shower spray. Afterwards, Rachel towelled herself dry, put on a sheer red robe with nothing underneath, and went back downstairs to make dinner. Mother and son sat at the table, engaging in typical family talk while they ate. Once again Sean sneaked peeks at his mother when she was not looking. Her loosely-tied robe gave a tantalizing view of cleavage. At one point she bent over to look in the fridge. This caused her short robe to lift up, allowing her son to glimpse her naked butt and pussy. Sean could barely restrain himself at such a sight. Later, he and Rachel went into the living room, seated themselves on the couch, and watched a movie together. They became more relaxed as the evening wore on, and Rachel convinced her son to give her a foot rub. Eager for any kind of intimacy with his mother, Sean fetched some lotion, placed his mother's feet on his lap, and went to work massaging them. Before long he had gotten a big erection. When Rachel happened to feel his hardness underneath her foot, she experienced a sudden – surprising – surge of arousal. The realisation that she had turned on her own son was electrifying for her. Until that moment she had never guessed that she had forbidden desires for him. Now she felt consumed by them. Brimming with curiosity and excitement, she turned to her son and bluntly asked him if had the hots for her. Sean was taken aback, but he saw his chance and was determined to take it. He confessed all to his mother: how she constantly made him hard, how he fantasized about fucking her, how he wanted it to happen for real. It was all the confirmation that Rachel needed. A moment later, mother and son were in each other's arms, French-kissing passionately. Sean's hand greedily moved between stroking his mother's bare thigh and squeezing one of her big tits. After that, the pair went up to Rachel's room. There Rachel disrobed and stepped stark naked into her son's arms. She was as frisky as she had ever been – tingling with nervous excitement at the taboo event that was about to take place. Sean took hold of his mother and began to kiss. It was another long, open-mouthed display of love and lust. The young man's hands roved all over Rachel's body – down her back, over her naked tits. From there on in, mother and son could not remain apart. The fun began with Rachel laying back on the bed, legs parted wide, pussy fully exposed so that Sean could lay down and eat her out. She moaned loudly, arched her back, played with her tits, squeezed them together and sighed with happiness as her son expertly licked, kissed, rubbed and fingered her to the brink of orgasm. She was so delighted with the job he did, that she could not wait to get on her knees and return the favor by stroking and sucking his cock. With her lips locked around his cock and his hand holding her head, she fucked her mouth expertly up and down his length. Sometimes she stopped to teasingly lick the head or the underside of his shaft. Other times she deep-throated him and played with his balls. Always she kept him at the absolute peak of pleasure. At last, when she had her son's cock as hard and slick as it could possibly get. Rachel lay out on the bed and invited him to fuck her in the missionary position. Sean did not delay a second. Holding his mother's legs wide, inserting the head of cock into her forbidden pussy, he started pumping away with a fervour. His every stroke made Rachel gasp and moan louder than before. Soon he had her going wild, saying all manner of taboo things. She spoke of how much she loved her son's big cock, and how much better it felt than his father's. Following this, mother and son fucked doggy-style. The passion between them was more intense than ever by now. Sean drilled his cock extra deep and hard into his mother's pussy, and tugged on her hair and spanked her butt in moments of dominance. Later, Rachel climbed on top of her son and rode him in the cowgirl-position. Sean lay back and thoroughly enjoyed watching his mother this way. She raised and lifted her slid her pussy up and down his cock with sublime skill and delicacy. At the same time he got a perfect view of her big tits, sexily heaving and trembling from the vigorous effort of her fucking. Luckily for Sean, he got to fuck those tits shortly after. His mother got on her back, pushed them together, and invited him to slide his cock into the flesh-tunnel they formed. Sean gladly pumped back and forth between the warm soft mounds until he was ready cum. Rachel jerked him down the home straight, eagerly taking his shooting cream into her open mouth and onto her tits, then lovingly sucking him clean. Afterwards, the sex-dishevelled mother and son fell asleep where they lay. They had fucked themselves to utter exhaustion. There would not be any guilty feelings when they woke. Instead, they would pick up where they left off.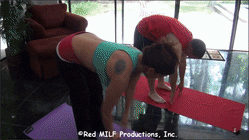 Category: MILF
Related Categories: OLDER WOMAN / YOUNGER MAN CUMSHOTS FACIALS BLOW JOBS
Keywords: older woman / younger man
MILF 1756 – Closer Than Most Mothers and Sons HD


Rachel and her son Michael are sexually involved and have been for 3 years. Watch as they make a sex video just for you. Their passion is real, no acting, no faking.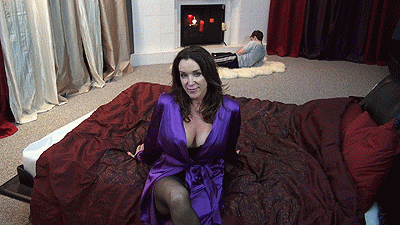 Entices you with; Taboo, Voyeur, Blowjob, Fucking Heels, Stockings, Garter, Older Woman, Younger Man, Facial.
Category: TABOO
Related Categories: VOYEUR HIGH HEELS BLOW JOBS OLDER WOMAN / YOUNGER MAN FUCKING
Keywords: stockings garter garters facial
MILF1762 – Mother Teaches Life Lessons HD

Rachel's son Michael came home for the summer break. Rachel was shocked to find how inexperienced he was with the ladies. After an awkward conversation with him, Rachel knew what she had to do for her son. She took him to her bed and began the process of life's little lessons. Things moved along as Michael experienced his mother's lusty ways. Rachel hadn't felt so sexy in years as she watched his expressions and felt his throbbing cock. She brought him into orgasmic heaven. Michael left for collage after summer break with new lessons and an air of confidence about him.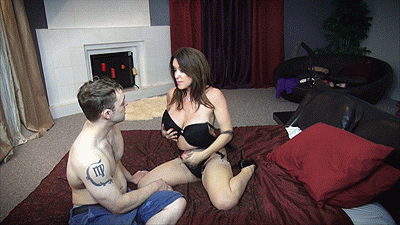 Category: TABOO
Related Categories: MILF, OLDER WOMAN / YOUNGER MAN, FUCKING, BIG TITS, BOY-GIRL


Add to favorites