Mommy Always Gets What She Wants HD


Mommy is in the bathroom in her towel getting ready for a night out. She just got out of the shower. Unbeknownst to her, her naughty snooping son is watching from right outside the door. He watches mommy as she takes her towel off…revealing her sexy naked body. Mommy then puts lotion on…rubs her nipples…her hands make their way down to her pussy. She leans over the sink as she rubs herself. She stops to put on her little black dress…again she leans over the sink…her short dress barely zippered up, and continues to rub her pussy to orgasm…her body convulsing as she cums hard. Mommy turns around to leave the bathroom and… Oh my gosh! Honey, what are you doing out here?! Were you snooping on your mother? I cannot believe you! You saw everything, didn't you? Wow..I don't even know what to say right now, but you are going to be punished for this, trust me. What's that? What did you say? No, I won't tell your father. I'll think of a good punishment for you. And what is that I see..? A hard on! You were jerking off to me too, weren't you? Don't lie. Well, I'm assuming you didn't get to cum yet. Hmmmmm…so why don't you finish jerking your dick right here, right now…in front of me. I'll tell you what to do. What's that, sweetie? Oh, as far as your punishment for snooping? Oh I've thought of something nasty for you to do for me…something I've been wanting to watch you do for a while. Now remember, you will LISTEN & DO everything I am about to tell you…do not disobey your mother…
Finding Out Sweet Nurturing Mommy Is The Town Whore Behind Closed Doors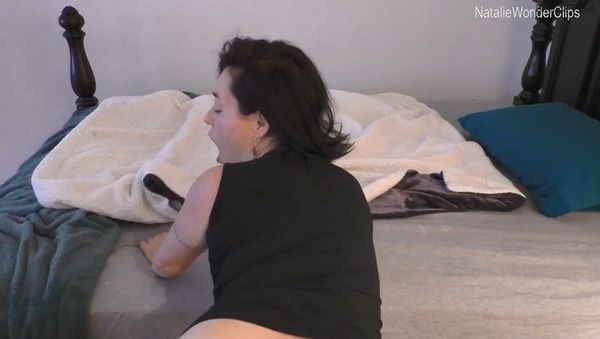 Mom is getting fucked by random strange men while her son is secretly looking out from the closet. Mom thinks her boy is out with his friends. Son is in shock and a little angry at first but soon starts getting very horny. He keeps watching as mommy's pussy gets pounded from behind. There are other men in the room and mom talks about wanting all of them to take turns fucking her. Mom loves being the town whore. She loves getting her pussy fucked by a lot of men. Son cannot believe what he's hearing his sweet mom say! After getting fucked mom gets up from the bed & goes to suck the other guy's cock. She walks over & kneels on the floor. You can hear the slurping cock sucking sounds & mommy's moans. Second scene: Son is standing behind mom as she makes the bed. Mom notices her boy there & is a little surprised. She didn't hear him come in. Mom can sense something is off with him. Son confronts mom about what he saw. She is so embarrassed & mortified. After letting his mom feel ashamed for a couple minutes he admits he's a little jealous. He wants to get some of that action too. Son always thought of mom as a kind, gentle & nurturing good woman. But behind closed doors his mom is the town whore. Now that mom got caught it's only fair she gives her pussy to her son as well. Mom's shame/embarrassment slowly turns into intense desire to be fucked by her own boy. She begins talking very naughty & is shocked by what comes out of her mouth. The sight of her son's erection makes mom so horny again. She talks about how good it feels to get fucked by all the men in town. Now she wants to add her son to the list. It makes son horny to hear mom admit such dirty things. The conversation intensifies & mom knows her boy can't take it any longer. She wants him to fuck her right here, right now. Mom bends over the bed to take it like the good horny bitch she is. Son pounds her good & mom cums hard. She begs her boy to cum inside her warm pussy. Mom loves being so risky.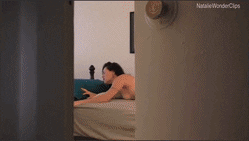 Mommy's Hands Feel Good, But Mommy's Pussy Feels Even Better HD

It feels so good for mommy to be home. It's been a long day. Mommy begins to unwind in her bedroom. She takes her pants off, unbuttons her shirt & sits down. Her hands quickly make their way down toward her pussy. She's in need of a big release, especially after a stressful work day. She doesn't realize yet but her son happens to be watching her from behind the door crack. Her boy had come to ask her a question when suddenly he caught mommy undressing. His hormones got the best of him & he quietly watches on as she rubs herself. Suddenly mommy gets up to take her panties off but notices a shadow behind the door. No, it can't be. Oh how embarrassing! Oh, sweetie! Wait, what. What are you doing? Did you need me for anything? Oh this is so embarrassing. Exactly how long were you standing out here? Oh gosh, you saw everything. You saw me touching myself. Sweetie listen, I know you're coming into your own. You're curious about things, mommy understands. So did you like what you got to see? Mmmm, you did naughty boy. I see that slight bulge in your pants. Let mommy touch it. Oh my, it feels even bigger than I imagined it would be. Take it out for me. I want to touch it with my bare hands. Mmmmm feels good when mommy strokes you like this, doesn't it sweetie. You want to know what would feel even better than my hands? Mommy's pussy. Come, follow me to the bed.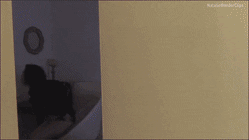 Add to favorites