JEMMA OVERDOSES ON THE BRAND NEW FEMALE VIAGRA!!!
SHE TAKES 5 PILLS INSTEAD OF 1!!!!
SHE TURNS TO HER DAD FOR THE "MEDICAL ATTENTION" SHE NEEDS….A HARD FUCKING!!!
Jemma has a big night planned with her boyfriend. The plan is for them to have an all night Fuckfest!! To "enhance" the experience…Jemma decides to try the rand new female Viagra!!! the instructions on the bottle say to take one…but Jemma wants to get REALLY horny…so she takes five!!! To her horror…she then finds out that her boyfriend has to work…and can't come over!! Jemma doesn't know what to do! She is suffering from a Female Viagra Overdose…..and NEEDS to be fucked immediately. with no other alternative…she goes to her Dad's bedroom…and goes straight for his cock!! Dad doesn't know what hit him!! With his cock already in her mouth….Jemma mumbles something about a Female Viagra Overdose….and emergency sex!! Dad plays along and pounds the stuffing out of his distressed Daughter! "Thank you for being here for me Daddy in my time of need….during my Female Viagra Overdose".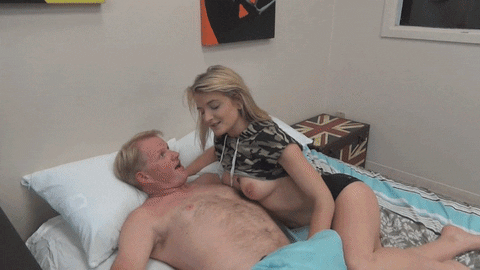 Category: TABOO
Related Categories: TABOO 18 & 19 YRS OLD OLDER MEN / YOUNGER WOMEN FUCKING DADDY'S GIRL
Keywords: jemma valentine overdose viagra blondes daddy daughter sex taboo fucking blowjobs pussy eating


Add to favorites