Hi Dani,
That's great I'll include it below & can sort the money for you tomorrow if suitable?
My idea is for a home-wrecker role play type videoYou are my neighbour & I come over to ask you to turn your music down as you are getting ready to go out for the night
You invite me in wearing a dress with long socks & heelsTease me about how good you look in the outfit & how much better than my wife you areYou offer me a deal that you will turn off the music if I admit that I fancy you and agree to jerk off for you
Then start giving me a strip tease show to seal the deal (leaving socks & heels on please)Admit that it was your plan all along to get me here and that you knew how much I wanted you & that I can't get enough of your legsIs it possible to do a virtual sex type thing? Or just playing if notAt the end you reveal that you are willing to keep this secret but I will be seeing a lot more of you & to bring my credit card
Can you blow a kiss too
Thanks & can't wait to see it now!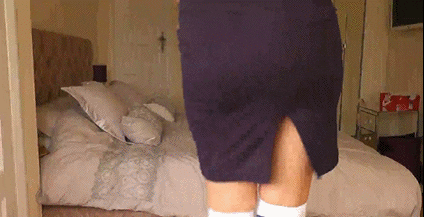 Category: VIRTUAL SEX
Related Categories: POV, DOGGYSTYLE, DOMINATION, OLDER MAN / YOUNGER MAN, BIG TITS
Keywords: danielle maye, dani maye, blonde, british, long legs, goddess, big tits, big ass, curvy, tattoos, amazon, danielle, dani



Add to favorites