Back Story:
Dad found out about mom's side job as an escort to fuel her spending habit.
He divorced her and pretty much took everything with an exception of house and their son.
Knowing that mom will fall back on escorting to support them, and being against such an option, the son tries to think of ways to support them.
One night while browsing around for porn, he surfs cam sites, and realizes that the camgirls make decent amount of money…
Scene 1 Proposition…
Son is in the living room when mom comes into the room.
He calls her over and shows her a cam site, as mom sits on son's lap.
He explains to her live webcam shows bring in money in addition to videos that they can make available on the site.
Son tells mom he understands their current situation, and explains to her that this would be the solution.
He goes onto telling her that he is against her continuing to escort, and he'd rather have her all to himself.
Son starts groping mom, and tells her that he'll help her out with everything, setting up her profile, site, etc.
Mom agrees and starts groping him back.
He asks mom to hold on just a second, as he sets up a webcam to record the action that is about to happen.
They go back to fooling around, which transitions into oral for both and then sex.
During the sex, son realizes mom's hesitance in dirty talk, and insures her that he'll edit out his face, and that he'll put their content in the roleplay section, so no one expects it's the real deal.
He assures her, and tells her to do whatever she likes freely.
They fuck in various positions, dirty talk to each other until son explodes into her mouth.
Mom swallows, and the son says, I'll take that as a yes (indicating the swallow), for setting up a profile on the webcam site
Mom laughs and agrees.
-Fade out-
Scene 2 Giving it a 110%…
Mom sneaks into her son's room in the morning.
She sets up the camera, removes the sheets and starts sucking her son off.
Son wakes up, surprised, asks what's happening.
Mom looks up, smiles and tells him since they decided to do the webcam thing, she's going to give it a 110%.
She hands over the camera to her son, and tells him to film the rest.
Mom starts a blowjob.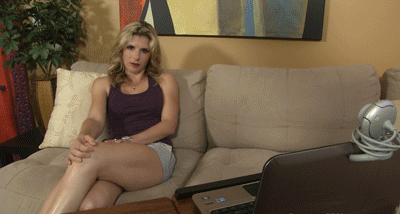 Soon she moves on top, mounts him and starts fucking him. She reminds him not to lose focus on filming the act.
She playful tells him that she forgot to mention that this video was going to be a sex one.
Jesus mom.. son exclaims in surprise. Mom asks him if he wants to stop, while continuing to ride him.
He reply's meekly, no, as mom continues to ride him.
They fuck in various positions and dirty talk.
Mom gives the go ahead to her son to blow his load in her mouth.
He explodes in her mouth.
Mom reminds him that they have a webcam show scheduled for tonight so to get ready for it.
-fade out-
Scene 3 The evening show …
Son walks past mom's room on his way out, when mom calls for him.
He walks into the room to find mom in lingerie, sitting in front of the computer/laptop.
She tells him to get naked and jump in right away.
Son tells her excuses such as how he was about to head out, and so forth.
Mom, in an authoritative tone tell him get over here NOW
He gets naked and jumps onto bed.
*Camera angle switches to a fixed webcam point of view*
Mom situates her son so that his face isn't in view.
She asks the camera (the people watching via the webcam show) if they're ready for some hot mom-son roleplay, and starts sucking him off.
After the blowjob, son leans back on a chair, while mom starts riding him reverse cowgirl, talking dirty into the camera.
They go through various positions (webcam friendly positions where mom is mostly viewable, with the son's face not viewable) and dirty talk.
Mom hops off and gives son a blowjob, all the while talking towards the camera asking if the users on the site wants to see her son cum into her mouth and her swallow it.
Son explodes into her mouth and she swallows.
She says thanks to all the users and that they'll be back on tomorrow. She winks and says goodbye.
-Black screen that says Model is Offline



Add to favorites