IT STARTED OUT AS AN INNOCENT GAME OF POKER BETWEEN MOM AND SON….
IT ENDED UP WITH MOM BENT OVER THE POKER TABLE GETTING PLOWED!!!!
It started out innocent enough. Mom and Son staying home and playing a friendly Game of Poker. Here's where things begin to go wrong……Mom is sure she can beat her Son….after all…..she is the one to taught him to play….but she is out of money. Sure that she can win the next hand…..Mom suggests playing "Strip Poker". As luck has it, however….she loses the next hand too….and must lose her clothes in front of her Son!!! Playfully…..Mom does a strip-tease in front of her Son….as a joke….but when he sees his Mom start to disrobe….things aren't funny at all!!! Next thing you know…..he has an erection….and Mom is on her knees with his cock in her mouth!! Once his cock is at full attention in her mouth…..he Bends his Mom over the Poker Table and Pounds her!!! Mom ends up getting her ass soaked with a Massive Cumblast!!! Starring Taboo Legend, Margo Sullivan!!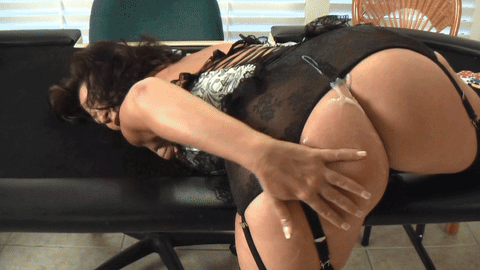 Category: TABOO


Add to favorites