Ugh. I am so fucking bored. This family vacation is the dumbest thing I've been dragged to yet.
We've been out in this cabin for an entire week and the only thing to do is stare
at trees and squirrels and listen to you jack off in the other room.
Oh you didn't think I could hear that, little brother ?
Of course I could. You're not a subtle guy.
I know when you're jacking off just like I know when you're staring at me from across the room every time I bend over.
Your status as a pervert is not new, brother.
What if I told everyone at school about your little crush ? Oh you'd be ruined then.
They'd all know that all your sister has to do is lean over and show her cleavage and you pop a boner.
How weird is that ? I can see you getting hard now as you stare at my heels and my ass. That's fine.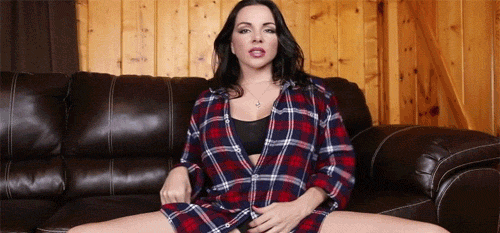 Alexandra Snow is teasing in a couch, dressed in a logger-shirt & black lingerie.


Add to favorites