Kristi – 41 Weeks Pregnant Measure/Weigh In & Jerk Off Instruction HD


I made it to 41 weeks! I just knew I would. I've been pregnant 3 times before this and I've always carried my ba.bies way past their due dates. I am so excited to share this special video with you! I love showing off my huge over due belly and completely flat belly button. You are going to be shocked with how many inches my big preggo belly is this week! I'm HUGE! I think this is the biggest my belly has ever been in any of my pregnancies… really! I have also gained a lot of weight this week which I will show you when I stand on the scale. After all of the measurements are done, I am going to strip down and show off my huge over due pregnant belly and sexy thick preggo body while giving you sexy pregnant masturbation instructions until you blow a huge load for your favorite over due pregnant hottie!
Category: PREGNANT
Related Categories: BELLY BUTTON FETISH, JERK OFF INSTRUCTION, JOI, BELLY FETISH, MASTURBATION INSTRUCTION
Keywords: Kinky Kristi, Princess Kristi

Kristi – I Cummed So Hard I Got a Contraction! HD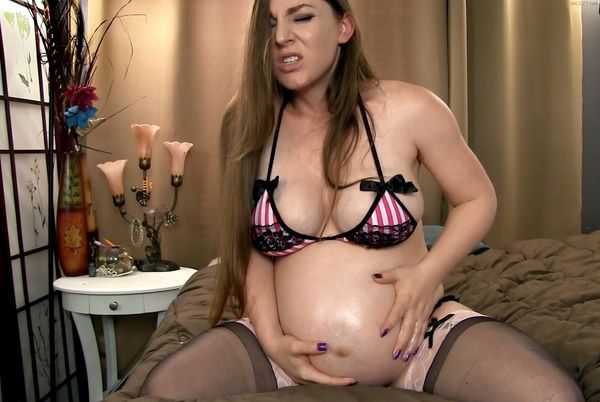 Hey babe! I am looking so absolutely sexy today, right? My huge heavy pregnant belly is just so erotic. I know you love looking at my sexy preggo belly…. especially when I am making it so moist and shiny with lots of lotion! Mmmm… rubbing my big baby factory has really made me horny! Babe, my pregnant pussy needs to cum so bad! I am going to rub my juicy pregnant slit with my hitachi until I cum so hard! Oh yessss…. that was so good…. OUCH! Ohhh babe…. I think I made myself cum so hard that I caused a contraction! Oh wow… babe, did you like that? Did you like seeing my big pregnant belly contract? I'll have to keep that in mind for next time… I love how hard your cock gets for my sexy pregnant contractions!
Category: PREGNANT
Related Categories: MASTURBATION, VIBRATOR, ORGASMS, BELLY FETISH, GFE
Keywords: Kinky Kristi, Princess Kristi

Kristi – 42 Weeks FINAL Pregnancy Update & GENDER Reveal HD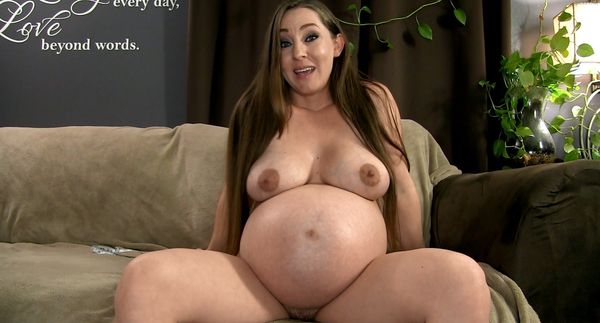 This is the clip you've all been waiting for! You have been following me throughout my pregnancy, watching me grow, wondering how many weeks I was going to make it to and now the end is here. This is my very last pregnancy diary, update and measuring video. Don't worry, I have plenty more pregnancy clips to release but this is the last "diary" style clip. You are going to LOVE this final belly measure, I'm bigger than I've ever been before!! I am actually in early labor in this clip with my contractions being about 15 minutes apart. I have been in early labor for many hours now and I feel like it is getting pretty close so I did this clip at the last possible minute before I had to start getting ready to leave for the hospital! In this video I am going to talk about my pregnancy and how I enjoyed it being my last pregnancy ever and I am also going to do something I have never done before… I am going to announce the GENDER of this baby! I've never done a gender reveal and I know you have been SO curious to find out if I am having another boy or perhaps a girl and the wait is finally over!! You are going to find out what kind of baby I am having as well as my final weigh in! You definitely don't want to miss out on this one! This is the final pregnancy diary in my last ever pregnancy! Thank you so much for your support over the past year! I love my fans so much, you guys are awesome! Recommended Pregnant Fetish clips for you! 40 Weeks Diary 41 Weeks Diary….. 38 Weeks Diary…..
Category: PREGNANT
Related Categories: BELLY BUTTON FETISH, BLOATED BELLY, BELLY FETISH, BIG TITS
Keywords: Kinky Kristi, Princess Kristi



Add to favorites