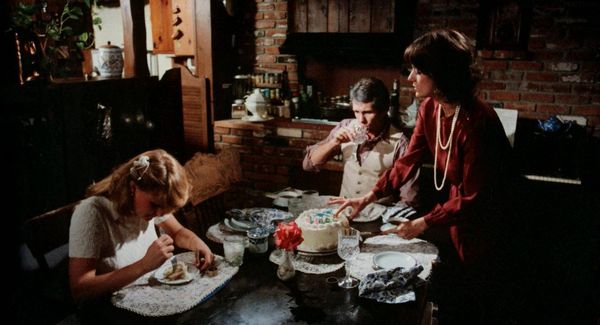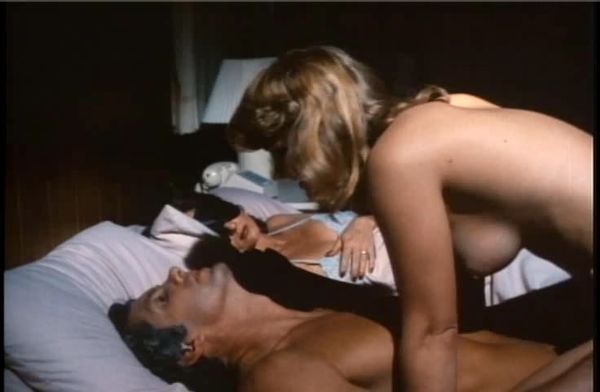 Kay Parker, Juliet Anderson, Honey Wilder, Cara Lott, Brooke Bennet, Linda Shaw
The story of seduction and inbreeding continues from the Scott family to the McBride's, where mother and son, brother and sister, father and daughter enter the perverse world of pleasures.
Barbara Scott (Kay Parker), still luscious, is now living with the voluptuous Gina. She lusts for absent son Paul until a chance meeting with his friend, Junior McBride. Then throbbing with desire, she succumbs to the boy who reminds her of her own son. From there, Junior seduces his mother and his sister (the luscious Dorothy LeMay). After this chain of sexual dominoes, crowned by an orgy including a wet and dripping daisy-chain of unbridled lust, Sherry seduces her own father.
Kay Parker and Juliet Anderson, from the original film, have smaller roles, and it is from them when a massage session turns into frantic bi-sexual/lesbian sex and is later interrupted then wildly escalating to a three-some with visiting Junior, who had been given Barbara's address during a shopping trip earlier that day, that he learns that Barbara had been earlier having sex with her own son, Paul (his friend in the first film "Taboo").
Blu-ray and includes fucking in doggy, cowgirl and missionary positions among others, some lesbian and threesome scenes, a few scenes with fucking and blowjob after cumshot and a orgy scene similar to the one from the first film near the end.
Big Ass, Big Tits, Bisexual, Blackmail, Blowjob, Brooke Bennet, Cara Lott, Caught In The Act, Cheating, Cuckold, Cum in Mouth, Cum on Pussy, Cum on Tits, Cunnilingus, Daughter, Deepthroat, Dorothy LeMay, DVD, Facial, Full Movie, Group, Hairy, Handjob, Honey Wilder, Juliet Anderson, Kay Parker, Lesbian, Linda Shaw, Male Domination, Massage, MILF, Mother, Netorare, Roleplay, Sister, Small Tits, Spying, Swallow, Teen, Threesome, Vintage, Wife
hairy.pussy blowjob hd natural.tits 720p female.completion vinegar.syndrome father reverse.cowgirl cum.on.pussy 1on1 missionary cowgirl titfuck pool cunnilingus vintage big.natural.tits taboo double.blowjob x264 mkv titfuck.to.completion plot.based sister mother redhead feature orgy milf stockings lesbian classic threesome hardcore blonde daughter son hairy wife massage brunette 80s straight cum.on.stomach rochelle.dean jeff.conrad david.cannon brooke.bennett kirdy.stevens dorothy.lemay craig.roberts crystal.dawn kevin.james honey.wilder hd-mkv blowjob.after.cumshot helene.terrie edward.dean older.male.younger.female m2f.cunnilingus f2f.cunnilingus rod.diamond terry.galko cum.on.bush sideways older.woman ron.jeremy tammy all.natural short.hair father.daughter older.younger older.woman.younger.man mother.son eric.edwards kay.parker fucking.after.cumshot family.roleplay cara.lott linda.shaw juliet.anderson firebush brother.sister husband brother incest.roleplay incest h.264





Add to favorites