DANTE FORGETS TO GIVE HIS LITTLE SISTER MALLORY AN IMPORTANT MESSAGE FROM A BOY SHE LIKES…
SO MOM DECIDES HE SHOULD BE PUNISHED!!!
FIRST, MOM LETS MALLORY GIVE HER BROTHER A HARD SPANKING…
THEN MALLORY TIES UP HER BROTHER AND FORCE-FUCKS HIM AGAINST HIS WILL!!!
Mallory is upset, and her Mom inquirers why. As it turns out, Mallory gave her number to a boy at school that she wanted to have sex with……..and the boy never called her. As her Mom is consoling her….her Brother Dante arrives home from school. When Dante inquirers why Mallory is so upset….the girls tell him about the situation. Uh Oh. Dante confesses that yes….a boy named Derek did call for Mallory, and leave a message….but Dante forgot to give his Sister the message!! Both girls become furious with Dante….and Mom decides that he definitely needs to be Punished!! Mom brings in the Spanking Chair….which makes Dante begin to tremble. Mom tells him that Mallory will be the one to administer the Spanking…as she was the victim of his mistake. Dante is ordered to pull down his pants, and get over his little Sister's lap, so she can give him a hard spanking. Dante cries out as Mallory's little hand beats his bottom…..as Mallory laughs at him. When his ass is beaten red…..Mom decides that his Punishment should be more. Since his negligence also cost Mallory a good Fuck….as Mom puts it…."Dante…you cock-blocked your Sister…."….Mom decides that Mallory should be allowed to Force-Fuck her Brother!! Dante is tied down to the Spanking Chair…..with duct tape across his mouth to silence his protests…..and he is completely helpless, as his little Sister gets naked….and Fucks him against his will!!! Dante is horrified as Mallory rides up and down on his cock…..fucking him good!!! When Mallory had satisfied herself on her Brother's cock….she tells her Mom that she usually likes the boys she fucks to finish by jerking off onto her tits. So….that's exactly what Mom orders Dante to do!! Dante is untied….and Mom orders him to jerk-off all over his Sister's cute little tits. Dante reluctantly obeys his Mom…and stands over his little Sister and jerks a big load onto the little brat's tits and stomach.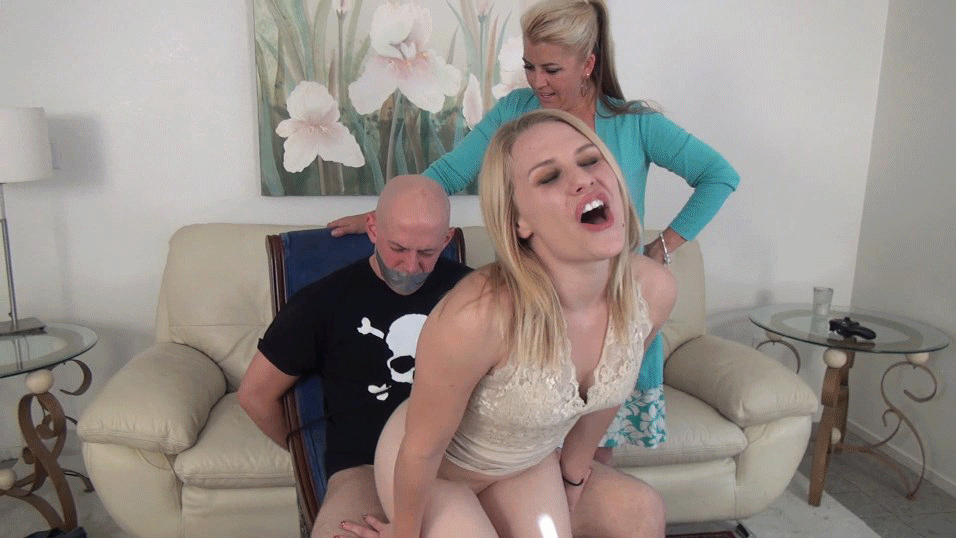 Category: SISTERS
Related Categories: TABOO SPANKING F/M SISTERS 18 & 19 YRS OLD FUCKING



Add to favorites