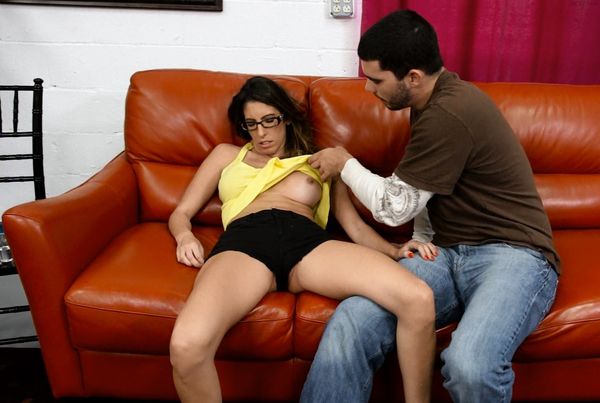 I'm practicing for a acting class. I have to pretend to pass out Dava says to her friend. What are you doing? He asks confused as she rags herself and in his arms. He holds her limp body, lifting her arms and legs to see if she's still alive. Picking her up he brings her to the couch where she begins to wake up.
What Dava doesnt know is that her friend has her drink. As she stands to leave she feels woozy. He grabs her from behind and rags her face as she struggles helplessly against his strong arms. Dava falls not knowing what's going to happen to her.
Now is the time to do whatever he wants to the powerless hottie. He strips her clothes and touches her everywhere. He plays with her like a doll, using her body for his enjoyment. Lifting her up, he carries her naked body to his bedroom to use like a sex slut.
Category: LIMP FETISH
Related Categories: DOLL FETISH, MILF, FREEZE
Keywords: limp, dava foxx, robot, lift and carry, doll, milf



Add to favorites