Ashley Alban ass shaking 7 (catsuit), with music added

This is a special Halloween edition of Ashley's ass shaking videos. Today Ashley is a blue cat. She is wearing a blue, leopard print body suit. It fits her body like a glove and her ass looks amazing in it. As Ashley dances, you can see every curve of her booty jiggle in the bodysuit. She strips out of it towards the end and her pussy looks extra pink and pretty.

Ashley Alban – Tinder Date HD


Ashley is feeling a bit lonely and horny and decides to try out this Tinder thing. She finds a cute guy and invites him over her place. She feels a little weird fucking a stranger, but that's what this app is for, isn't it? She starts off sucking his dick. She's apprehensive at first, but quickly gets into it. She's missed having a cock in her mouth! Once his dick is hard and covered with her spit, Ashley turns around and pulls down her panties. She straddles him and slides his dick deep in her pussy. Ash bounces up and down on his dick and finally works up the courage to tell him what she really wants: anal. As she rides, she starts to lube up her asshole. She slowly slides his big dick into her ass. It feels so good! Ash continues to ride him until she cums and then tells him to finish all over her face!

Ashley Alban – Surprise Dick HD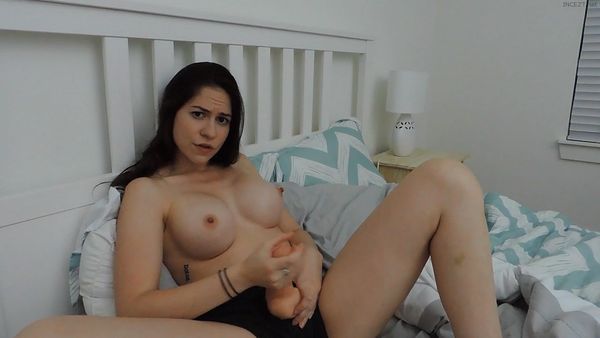 Ashley is the perfect girl. She is so hot plus you couldn't believe she told you how much she loves blowjobs when you first met her. She really was into talking about blowjobs, so you're really excited that she invited you over to have some fun. When you go into her room, Ashley casually lies in her bed. She tells you how turned on she is and how excited she is to have some fun.
Ashley tells you to strip and she starts stripping herself. She tells you to stay back for a moment though. She wants to tease you while she strips and tell you about how much she loves blowjobs. As Ashley talks about sucking dick and eating cum, you feel your cock grow so hard. You're ready for this. Ashley tell you that you have to do everything she says if you want to experience the best blowjob ever. You agree and Ashley pulls back the blankets.
To your surprise, Ashley has a huge, rock hard dick. You can't believe it! Your dick isn't getting soft though. You're so confused. Ashley tells you it's ok. It might not be what you expected, but you're still going to experience the best blowjob ever. Ashley wants you to suck her dick and be a good little fag cumslut for her. You can't believe that you're so turned on by her dick, but when she tells you to open up wide to take her load, you realize you have never wanted anything more!



Add to favorites