Edie and her 'mother' have been living together for a long time…too long. Past the point that two women should have their own lives, these two have gone crazy together, living alone in a big old house. They dress in the most ridiculous clothing, drink wine straight from the bottle, and bicker over the most petty and ridiculous things…
..like hats. 'Mother' is convinced that her young daughter has taken her hat, forcing her to resort to her favorite tiara as headwear, so she drops a little something into her drink while they're arguing. Quickly, Edie is fast asleep, and her 'mother' can exercise her revenge and years of frustration with the young woman's body.
Beginning tentatively, 'mother' gropes and squeezes Edie's breasts, manipulating her clothing and hands into masturbation poses, all the while laughing evilly at Edie's predicament.
Checking the young woman's pulse occasionally to make sure she's still alive, 'mother' continues to explore and exploit her soft little body, finally losing all abandon and pulling Edie's panties aside to expose her tight little unused pussy. 'Mother' can't help herself, spanking and flicking Edie's clit, fingering her sleepy little hole…threatening to let the gardener in to the bedroom to ravage her prone body, and telling the sleeping girl the whole time that it's just what she deserves…it's 'mother's' hat, after all.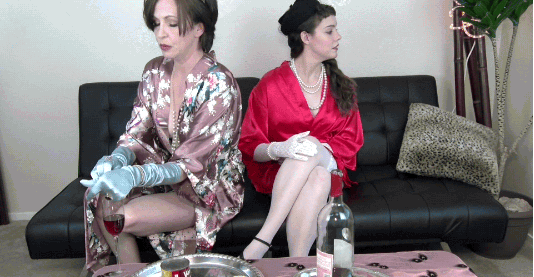 Category: LIMP FETISH
Related Categories: GROPING, FINGER FUCKING, OLDER WOMAN / YOUNGER WOMEN, GIRL-GIRL, LESBIAN
Keywords: milf, belle poppet, damsels, sleepy, stripped, grope, mrs mischief



Add to favorites