WHEN LOGAN NEEDS A LOAN…SHE TURNS TO HER BIG BROTHER DOUG
HE IS QUITE A LOAN SHARK HOWEVER!!
NOT ONLY MUST LOGAN PAY BACK THE PRINCIPLE…SHE MUST PAY HIM "INTEREST"!!
THE "INTEREST" INCLUDES….
A BLOWJOB…LICKING HER CUNT….FUCKING HER….AND CUMMING ON HER FACE!!!
Logan gets a graphic….and unwanted lesson on the mechanics of "principle" & "interest" as they apply to Loan Agreements!!! Here's the situation. Logan doesn't get paid until the following Friday….but she wants money today because the new phone she wants to buy is on sale…and she is afraid if she waits until her payday….the phones will be sold out. She has already gone to Mom and dad to ask for a Loan, but they turned her down. Desperate…..she turns to her older Brother Doug. After she explains her situation…Doug sees an opportunity to exploit his attractive Baby Sister!! Doug agrees to Loan her the money….with the understanding that she must pay back the "principle" next Friday when her paycheck comes….but he must collect some form of "interest"!! When Logan asks what kind of interest he wants….Doug has a list of demands she must agree to….or the Loan is off! He wants the following….a) a blowjob b) to lick her cunt c) to fuck her and d) to ejaculate on her face!!! Logan is dumbfounded by her mean older Brother's interest in her body….but desperate to get the phone….she agrees to his list of demands. Doug gets Logan to initial and sign each section of the agreement. Once all the paperwork has been signed….Logan gets on her knees and begins to suck. As per the agreement, Logan removes her pants and lets him lick her cunt next. As he is licking her cunt, Doug asks his little Sister if he can also lick her asshole…but Logan is starting to get savvy….and she points out that licking her asshole is NOT in the signed agreement…so she denies his request to lick it!! Next up….Doug mounts his Baby Sister and gives her a good Pounding…and then, to finalize all the terms of the agreement…Doug unloads all over Logan's face!!!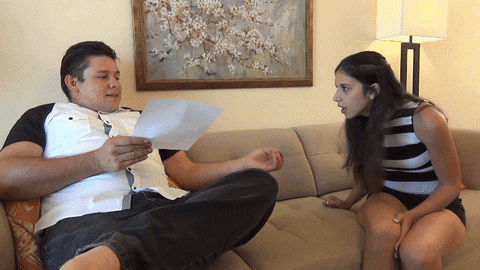 Category: TABOO
Related Categories: TABOO 18 & 19 YRS OLD SISTERS FUCKING FACIALS
Keywords: sisters brother sister sex family sex taboo 18 years old sibling fornication siblings blowjobs brunette facials cum on face humiliation



Add to favorites