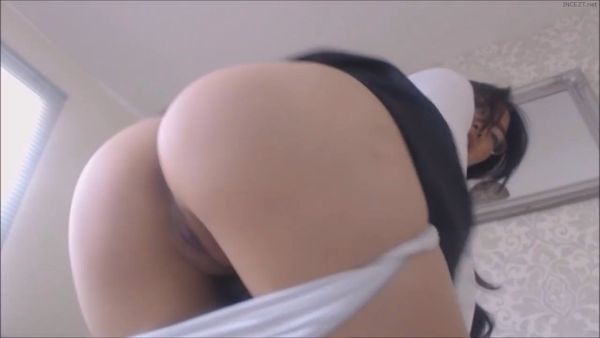 Note 1: This video is definitely a KEEPER for those with a father-daughter incest fetish. Seriously, the taboo nature (and the dirty talk) of this video is what makes this video so appealing.
This is a custom video requested by one of MissReinaT's fans. Reina went clubbing one night. She comes home drunk. Her "daddy" is home so she starts starts to tease him, POV style by dancing and flashing her tits and pussy. Reina passes out then wakes up, with her ass up as her daddy looks at her. She pleads him not to fuck her but reluctantly does so.
Note 2: No male performer, she uses a dildo!
MissReinaT starts in a missionary position as she thrusts the dildo into her vagina. She then changes position to reverse cowgirl. She sticks the dildo onto a mirror and starts fucking it doggy style. The video then cuts to missionary position on the couch, where she begs you to impregnate her.
The final scene, Reina goes to the bathroom, telling her daddy "not to follow her." She sticks a dildo on the toilet lid and starts riding it. Unfortunately the video abruptly ends with no 'ending orgasm' or what have you. Nonetheless, you will definitely cum before the end of the video.



Add to favorites