Scene One: Military strength
"Look at those arms!" Cory says welcoming home her son fresh back from deployment. Cory can't believe that he's grown so much while he was away. "My little boy has become a man" She says kissing him on the lips. He holds her awkwardly thinking that she's just happy to have him home. She forces a few more kisses on him before showing him to his room.
The next day, Cory is dressed in her tight workout clothes as she rolls out her yoga mat in the living room. "Umm nice view mom" He says sarcastically, trying to watch TV. He tells her her form is not very good and comments on how bad she's stretching. Getting up he holds his mom giggly mom and shows her the best way of stretching. As they work their bodies press together making him uncomfortable. "Is this how you do it?" She asks showing off her hot body.
Scene Two: Sons honor
"Let me just slide these off" Cory says taking off her gym shorts to get more comfortable as she stretches. "This way I have no constriction" She smiles showing off her pussy. He tries to look away from her. "Why don't you take your shorts off? " She asks feeling his cock get hard in his pants.
He knows that it's wrong, rubbing his cock against his mom's pussy. But he hasn't had sex in so long that he can barely contain himself. "I shouldn't" He says. Cory grabs him with her legs and holds him tight against her pussy. He's surprised how strong she is as she forces herself on him, wrestling him to the couch and controlling him. He fights back and soon is fucking her sweet wet pussy. She holds him tight and makes him cum inside her. "I can't believe I just came inside my fucking mom" He yells running out of the room.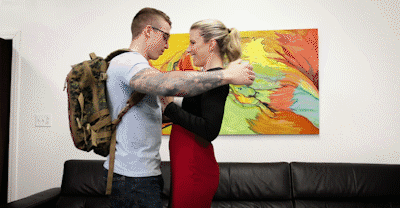 Add to favorites