Aunt and her nephew im the nephew, XX years old and you are my Aunt. I visit my aunt during the holidays. My aunt welcomed me and wears a sexy short dress with stockings. She presented herself always very elegant and sexy. When my aunt show me the room where im sleeping, i just could concentrate on her big tits and her round ass but try to hide it and be normal so that my aunt dont noticed it. After I had finished unpacking, i went into the living room where my aunt was watching tv. I've talked with her about different topics. Then in the TV was an couple that was dancing.
My aunt directly asked me if i can dance ? I was shy and said No.. She just smiled! Then the girl in the TV was twerking and doing sexy moves. I ask my aunt if she can do this like this girl in the TV, my aunt said i dont know i have to try it. I said to her just try it now and i can rate it with a note. She said you're but my nephew and it embarrassed. I tried to persuade her. After the words "your are to old" she stand up and started to twerk and doing really sexy moves.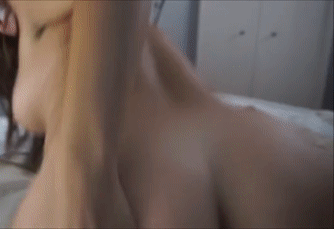 After she finished i was speechless and try to hide my boner. She dont noticed it. I said to her can you stand up with me i wanna try something. I said to my aunt that couple in tv are dancing like this you have to turn with your ass to me and move your ass. I went slowly closer and rubs with my hard cock on her ass. She noticed it and say what that young boy! I was like sorry.. but you are so hot! She was speechless. I asked her can you turn around i just wanna rubs me again you . She said okay, but you have to do it fast because your uncle came home from work now. I said to her can you again twerk for me i wanna watch your ass maybe i can then make it faster.
Then my uncle came home and my aunt was shoked and stopped like me. Later in the night while my aunt was sleeping and my uncle was away. I went into her Room. Turn slowly the blanket from her away. And rubs me on her ass.. She waked up and dont noticed thats me, she thought thats my uncle. She goes crazy and goes on top of me and rides me. While she was riding me she realized thats me. She was shoked and stopped for a moment but she was so horny that she continued. She want it from behind and lies on the bed and im on top. She was cumming really quickly like me.
Category: TABOO
Related Categories: MILF, CHEATING, CHEATING, TABOO, POV SEX
Keywords: janey jones, showassbb, milf ass, aunt, nephew, uncle




Add to favorites