1920×1080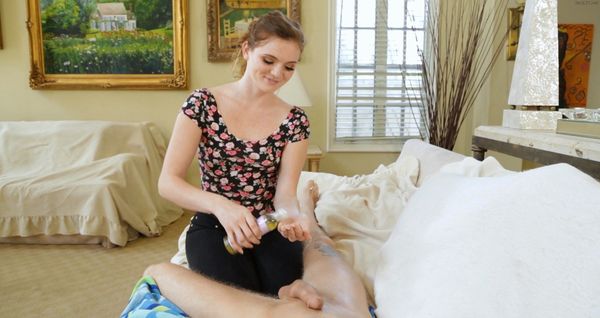 Whenever a sibling is in trouble, even if its a sib, you need to be there to help them. Richie gets back from the gym and thinks he pulled something. He asks his sis Stacey to check, and maybe see if she can massage it out. She gives it a try, but in order to get to that muscle she is forced to reveal Richies huge cock. Although shes trying to relieve his pain, she cant help but notice it. She decides it might be a good idea to not just rub out the muscle, but also rub out richies cock on her throat.



The next day, Stacey goes to draw a bath, but gets her hand caught in the drain. Richie runs right to the rescue, and notices her sweet pussy sticking out as shes stuck. He decides to rub his cock on it while he tries to help, and Stacey gets excited, then Richie sticks it in. He fucks her right on the edge of the bathtub until he accidentally jizzes all up in that pussy. Stacey was pissed, but not as pissed as when Richie freed her from the drain, which took all of two seconds.



A few days later, Stacey shows up in the living room after school dressed like a little slut. Richie questions it, but Stacey replies with she does/gets whatver the fuck she wants. Right now she is horny as shit and wants some of Richies sibling dick. Dads on his way home, but does it matter? Gotta care for your sibling. Richie rams Stacey right there on the couch and doesnt forget to pull out and fill her mouth up with white goo instead of her pussy this time. Look out for the bro of the year award Richie!
There are 3 scenes containing blowjob, hardcore fucking, doggy, missionary, cumshot, cum in mouth


Add to favorites