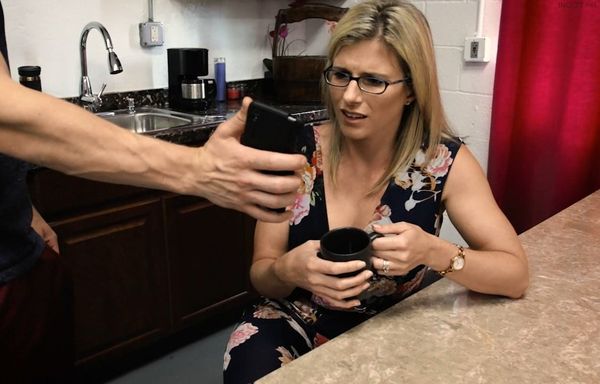 You and your brother have seen a secret video of your mom being a slut. It's been going around school and you are both humiliated and embarrassed. She's in the kitchen when you confront her. Mom why did you fuck our friend your brother demands. Cory tries to convince you that nothing happened and you show her the video making her mouth drop open.

So angry and humiliated you decide to show your mom what it's really like to be a whore. Cory screams and tries to fight off your brother groping her breasts. She's forced to the ground and mouth fucked by to large cocks. Cory has no choice but to be used like the cock sucking mouth whore she is until they cum in her face and make her swallow their disgusting loads. Clean yourself up mom
A hot milf mom is confronted about being a slut by her two sons. She is "somewhat" reluctantly forced (she is a slut after all :grin: to suck their cocks until they cum in her mouth.
Category: MILF
Related Categories: TABOO, CUMSHOTS, CREAMPIE Keywords: cory chase, taboo, blowjobs, hand job, cumshot, luke longly, cream pie, creampie


Add to favorites