Ashleigh Doll – Bribed & Fucked 1 HD
After stealing your Sister's mobile phone you discover she's been cheating on her boyfriend. She's been sending dirty messages to some other guy about being fucked and sucking COCK! You tell Ashleigh that you are on to her dirty affair and threaten to tell her boyfriend if she doesn't give your DICK some serious attention! Ashleigh can't believe you're bribing her like this, what would Mom and Dad say if they knew this is how you treated your Sister when they aren't around?!


Ashleigh Doll – Bribed & Fucked 2 HD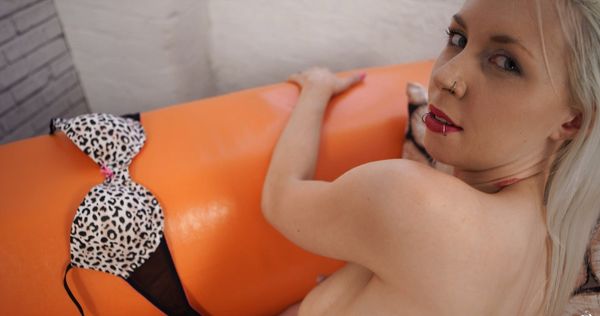 Your Sister can't believe she's down on the floor with your throbbing COCK deep down her throat! You can tell she's desperate for you to keep her secret and she even offers to let you FUCK her pussy as long as you promise not to say anything about the messages! I'm sure after you've SPUNKED all over her perky tits you'll forget all about those messages! Won't you?
Age (21-29) Blowjob Cumshot Cumshot (Tits) Hair (Blonde) Lipstick (Red) Lounge Masturbation Nipples (Erect) Nude Open Leg Piercings Pussy (Shaved) Tattoos Tits (Medium) Tits (Natural) Virtual Sex




Add to favorites