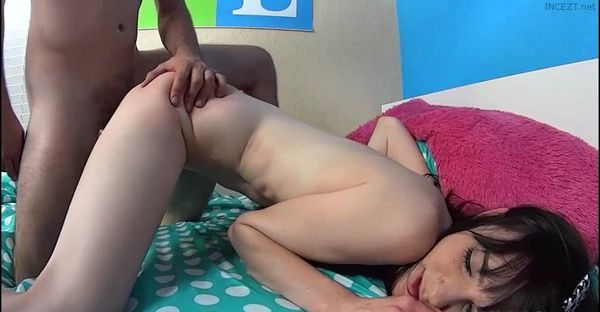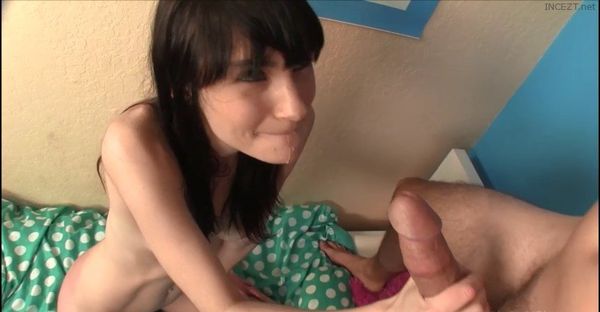 Brad wrecked his dad's new car and his sisters Chloe and Jenna are going to take advantage of it…
Chloe notices her dad's new BMW has been wrecked. She knows her brother Brad took it on his date last night without asking their father. Chloe immediately finds her sister Jenna and tells her about the car. "Guess what? Brad wrecked daddy's new car" she tells her sister with a grin. Jenna's eyes widen knowing how much trouble her brother is going to be in. The girls decide the call their brother out on the car damage.
"BRAD…." they call together. Their brother enters his sister's room asking what's up. "So how'd you wreck dad's car" Chloe asks immediately. Brad hangs his head briefly and Jenna tells him to sit down. "So I got a little drunk last night and hit another car coming home" he confesses. He then tells his sisters his plan was to tell their dad he parked the car in the street while cleaning the garage. "He won't believe that. You NEVER clean" Chloe laughed
Brad begs both girls to cover his story so their father doesn't cancel his college fund. Chloe has an idea and whispers in her sister's ear. Jenna whispers back, tells her brother bye and leaves the room. Chloe turns to her brother and tells him the only way she'll lie about the car is if he fucks her. "I dumped my boyfriend and I haven't been laid in a month" she tells him. Brad says he thinks dad will be more upset about them fucking than the car. Chloe smiles and asks if he wants to take that chance. Brad thinks again and takes his pants off.
Chloe is impressed by how big Brad's dick is as she sucks it. "Nice cock bro" she compliments. Once he's erect she tells him she wants fucked good and hard. Chloe's eyes roll back with every orgasm as Brad gives his sister what she wants making her squirt all over her bed multiple times. "Slap my ass" she demands as he bangs her from behind. Chloe flips around and takes her brother's thick dick in her mouth and milks him until he fills it with his sticky load.
Starring: Chloe Skyy and Jenna Jaded
Category: TABOO
Related Categories: SISTERS, CUM IN MOUTH, FUCKING, BLACKMAIL FANTASY, 18 & 19 YRS OLD Keywords: chloe skyy, jenna jaded



Add to favorites