INTRODUCTION
Hey guys, I just finished making another animated porn compilation. This one is a part of the "Best Creator" series. Basically, what I do is I pick a popular animated porn creator, download all his stuff and put in a a compilation. In this compilation things are a bit different.. Since there are many good creators out there who don't have enough content for a compilation, I have decided to put their content in one compilation. Check below for full list of creators. This is Part 2 of 3.
SEX ACT & FETISH LIST
Doggystyle, cowgirl, pronebone, missionary, double penetration, anal, gangbang, mmf, ffm, big dick, cumshot, bestiality, monster, rape, futanari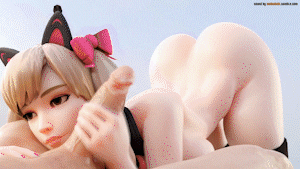 ABOUT THE COMPILATION
The compilation is 40 minutes long and is made out of about 200 clips. You will find all sex positions in here. The majority of video clips in this compilation are in 1080p. The whole compilation has sound.




Add to favorites